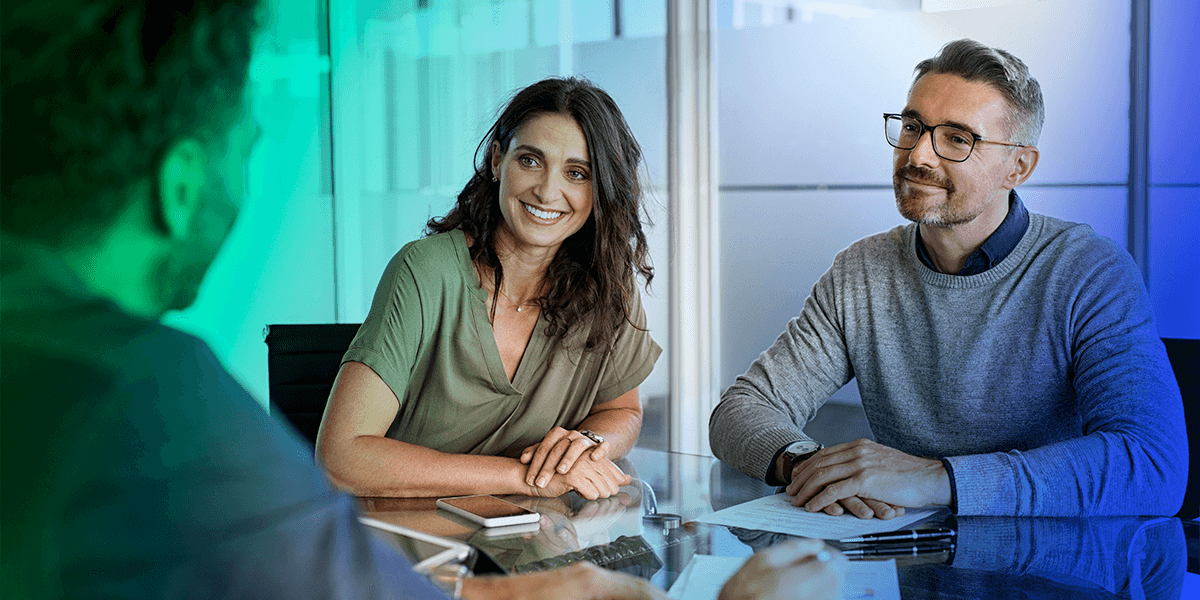 Often, the best talent comes from professionals who are successful in their current role and not actively seeking a new job. Identifying and engaging with these individuals requires a different approach than traditional methods. Learn how hiring recruiters to handle passive candidate sourcing can optimize the process.
What Is a Passive Candidate?
A passive candidate refers to someone who's currently employed with in-demand skills. Although these professionals aren't looking for new roles, they're open to opportunities that come their way. Because of this, recruiters must initiate communication. Using the right strategies, recruiters can persuade individuals to switch jobs and work at your company now or in the future.
Identifying Passive Candidates
Recruiters have the expertise and experience to identify passive job seekers. On a nationwide basis, they can identify quality professionals quickly and efficiently. They utilize many channels, including social media platforms, industry events and employee referrals.
Tips for Effective Engagement
Once a recruiting specialist has identified potential candidates, the next step is to initiate communication with them. Here are some ways a recruiter can spark an individual's interest and stand out:
Personalized communication: A recruiter can research an individual's interests, skills and background. They use this information to tailor their communication to show they've taken the time to understand a candidate's needs and what they may look for in a new role.
Share company values and culture: The recruiter shows what makes your organization unique. They highlight your company's culture, values and mission.
Discuss development opportunities: A recruiter can discuss your organization's development programs. They share details about how your company helps employees grow in their career aspirations.
Highlight company benefits: A recruiter may mention some pros of working at your organization. They can highlight accommodations, like flexible hours or remote work.
Be patient: The recruiter may build relationships with individuals to get to know them. They check periodically to see if candidates are ready to make a role transition.
4 Ways You Can Help Specialists Recruit Passive Candidates
Recruiting passive job seekers takes time and effort. Follow these tips to ensure your business's branding and marketing work in your favor.
1. Optimize Your Organization's Employment Brand
Your employment brand shows passive job seekers what it would be like to work at your organization. Does your organization provide a fun, innovative and collaborative workplace? Does it value giving back and volunteering in the community? And does it invest in leadership opportunities and long-term employment?
Once your brand is identified and established, work to strengthen it online. Share positive work experiences, community-related events and professional success stories on social media. You can also apply for awards and other accolades that demonstrate your organization is an ideal workplace.
2. Assess Your Current and Projected Staffing Needs
A staffing assessment can identify the current and anticipated gaps in your organization's workforce. To gather data, refer to performance assessments, analysis questionnaires and interview notes. Rank the most important knowledge and skill assets based on how critical they are from high to low.
After analyzing the results, you'll know which knowledge or skill sets your organization needs. You can give this information to recruiters, so they can target the right passive job seekers.
3. Hire Recruiters to Source More Passive Job Seekers
An organization should continue growing its list of passive job seekers, even when there are a few potential candidates for current or future roles. You can work with recruiting specialists to find professionals at conferences, networking events and platforms where they gather to share ideas, strategies and tips in person or virtually.
Recruiters have the proven strategies and resources to find quality talent for your organization. They can find passive job seekers based on target interests, skill levels and background experiences.
4. Streamline the Application Process
When you hire a recruiter to find passive job seekers, you'll want to have an easy and convenient application process prepared. The application should allow an individual to quickly complete the steps on any device, including a phone, tablet or desktop.
If a passive job seeker moves onto the interview stage, avoid asking "why should I hire you?" questions. Usually, this question applies to active job seekers. Also, don't expect the candidates to have researched your organization extensively. Remember, you hired a recruiter to come to them.
Need Quality Candidates? Work With Optimum Supply Chain Recruiters
When you need quality candidates, trust Optimum Supply Chain Recruiters. Since 1965, our company has specialized in finding passive job seekers for supply chain, procurement and logistics disciplines.
Our experts have the experience, knowledge and network required to deliver the results you expect and need. To help you find candidates with the skills you want, we work in partnership with your organization.
We provide ways to accomplish your goals with the following services:
Ready to fill a position? To get started, fill out our contact form online today!