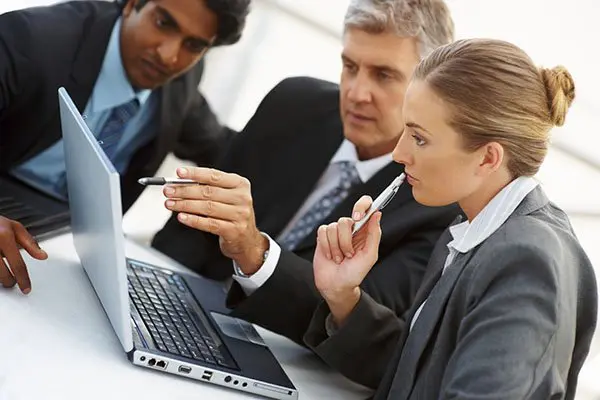 The supply chain and logistics disciplines focus on the following:
Supply
Demand
Process and progress
Coordinating the departments of procurement
Logistics
Inventory
Materials
Operations
Customer service
Transportation
Ensuring the timely and efficient delivery of the finished product to the consumer.
If you're pursuing a career in the supply chain discipline, strong skills in time management, organization, responsibility, dedication and innovation can promise you a rewarding career path marked by upward progress. However, you might be unsure of the specifics of your options in supply chain management and unfamiliar with the supply chain starting salary. If you are considering related positions as careers, here's everything you need to know about average supply chain salaries and your options in various positions.
Supply Chain Salaries
Supply chain departments focus on processes within manufacturing, transportation and distribution, and the career path progresses from entry-level analysts to executive positions, including the following:
Supply Chain Analyst: This position focuses on defining and supporting business processes, analyzing aspects of the supply chain, evaluating suppliers and studying best practices. A typical supply chain analyst starting salary is $43,000, while senior supply chain analysts have an average salary of $58,000.
Supply Chain Manager: Supply chain management positions are upper-level, multidisciplinary roles encompassing distribution, logistics, manufacturing, product development and purchasing. Supply chain management salaries have an entry-level rate of $51,000 and a later average of $81,000.
Vice President of Supply Chain Management: This is a senior management position involving the supervision of all supply chain functions. Salaries average about $125,000.
Learn More About Our Supply Chain Recruiting
Materials and Procurement Salaries
There are various careers in procurement to pursue with entry-level jobs usually beginning with analyst and moving upward. Here is the prospective salary information:
Materials Analyst: Schedulers and analysts within the materials department are responsible for coordinating inventory components with materials budgeting and production schedules. Beginning salaries can range from roughly $37,000-$64,000.
Materials Manager: A step above analysts, materials managers oversee productivity, processes and quality of inventory, including strategic roles for improvement. Manager salaries average from $70,000-$100,000.
Production Analyst: Production analysts help to facilitate efficient production plans for the company's goods. The salary for this position averages $55,000, although it begins at roughly $39,000.
Production Manager: Managers in the production department coordinate production schedules, maintain quality and manage goods. Their annual salaries start at $45,000 and average $67,000.
Procurement Analyst: Procurement analysts, which is a junior or entry-level role, focus on a specific aspect of purchasing and procurement with a salary beginning around $40,000 and averaging at $60,000.
Purchasing Manager/Director: The purchasing director is responsible for communicating with other departments and suppliers to ensure efficient procurement processes. This position pays $140,000-$160,000 annually.
Vice President of Purchasing: Responsible for overseeing all aspects of procurement and strategizing, the Vice President of purchasing position offers an average salary of $170,000 or higher.
Learn More About Our Procurement Recruiting
Logistics Salaries
Logistics departments are responsible for distribution, planning, forecasting results and managing logistic information systems. These are the available relevant positions:
Logistics Analyst: Responsible for analyzing, problem-solving and handling a specific area of operations within the logistics discipline, analysts can make anywhere from $37,000-$64,000 annually.
Logistics Manager: Logistics managers negotiate with suppliers, develop metric strategies and supervise logistic function management. Salaries range from $70,000-$100,000 per year.