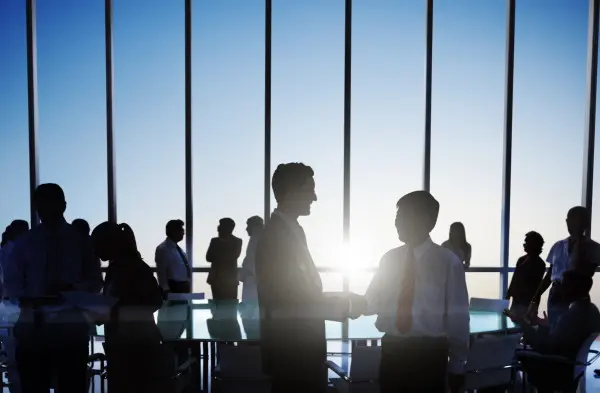 Is your business one that specializes in a certain field? Do you need niche recruiting? If you're seeking talent in a specific discipline, you might need to consider niche recruiting strategies. They'll allow you to narrow your search, streamline the process and ensure you recruit the right talent for niche positions. Of course, in the event you don't have the specialized knowledge or the appropriate amount of time to devote to strategizing, it might be best for you to think about hiring a recruiter.
What Is Niche Recruiting?
The sole purpose of hiring recruiters is to save yourself some time and take stress off your plate. Niche recruiting, moreover, is a great way to seek out prospects for jobs in specialized areas of the market. As opposed to traditional recruitment methods, which are based on a varied applicant pool of candidates that submit their resumes, niche recruitment is targeted specifically towards a certain type of position or discipline.
Because of their resources within certain fields of the job market as well as experience in finding people to fill jobs within said fields, niche recruiters find the talent you need. Rather than focusing on placing candidates wherever they can, their primary concern is you, your company, and the accuracy of a proper match that meets your long-term requirements and offers the best potential.
Benefits of Hiring a Niche Recruiter
Regardless of which market you're targeting, whether it's IT, logistics, or construction, chances are there's a niche recruiter that has the answers. You will end up saving yourself a lot of time that you'd otherwise spend putting up job listings on boards that attract prospects from every job field and sorting through submissions that may not even relate to the job you're filling. Niche recruiters bring a speed-to-hire factor to the table that greatly impacts the process. this is a premium service where the ROI is worthwhile.
Finding prospects in the logistics/supply chain/distribution niche may seem like a broad job field, but in reality, it takes a specific set of skills to oversee the production and delivery of a product from start to finish. For example, skills in organization, development, planning, liaison, negotiating, and implementing are crucial in performing a logistics job efficiently. Someone cannot be one without the other, and certain experience will pertain to carrying out the job successfully. Niche recruiters know where to find these people.
What Makes Niche Recruiters Successful?
Once you find your niche recruiter, they will perform a series of tasks to back their efforts and ensure the decision-making process is rolling smoothly. Some of these tasks include but are not limited to: assisting with interviews, contacting provided references, extending offers and following up with interviewees.
As the business, you're able to be as involved or separate from this process as you choose, but it's good to be involved in some capacity to make sure you and the recruiter are on the same page.
Choosing the Right Niche Recruiter
Finding a trusted niche recruiter is key. Do some reflection on your business and its goals as well as what exactly you're looking to add to the team. Do you need a candidate to fill a specific position? Are you phasing out older techniques and looking for professionals with emerging knowledge? Do you value technical skills, work ethic, integrity or personality?
Once you have established these details, you can weigh the experience and expertise levels of the niche recruiters. From there, you'll be well on your way to growing your business and instilling successful team members.
Hire Us as Your Niche Recruiter
If your company falls into the niche of the logistics, supply chain and distribution disciplines, Optimum Supply Chain Recruiters is the right choice for your recruitment needs. With more than 100 years of experience in selecting top talent for supply chain and logistics, we know what it takes to fill important positions in our fields.
Offering outstanding services in dedicated engagement and contingency recruitment, we work for and with your company to seek candidates that are either actively searching for positions or passively remaining in other positions — the perfect fit may not know about you yet, but we'll make sure you know about them. We use action, knowledge, and responsiveness to find talent with the proper experience, vision, personality and skills to make your company shine. Niche recruitment has never been easier — we make sure of it.