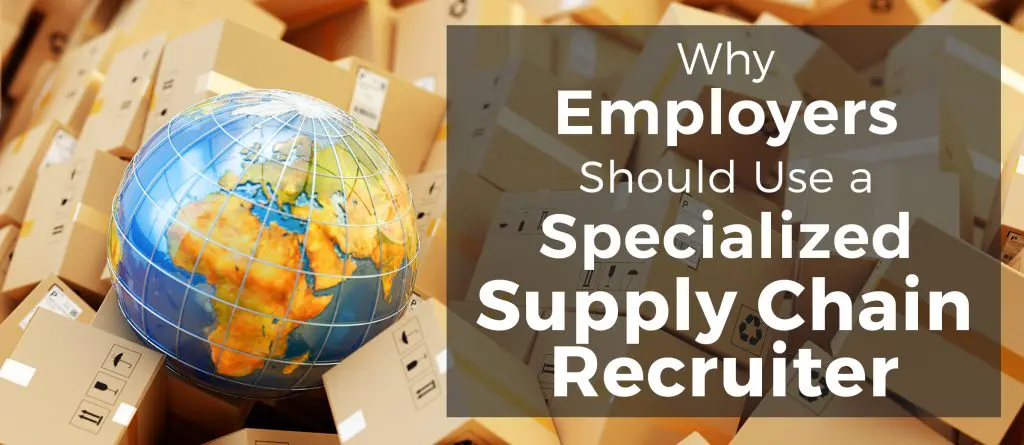 If you're in human resources, it's probably not a mystery to you why you need to hire a recruitment agency. Hiring in almost any industry can be difficult at times, but hiring in a field that's experiencing a talent shortage is often particularly challenging. The talent shortage is one of the leading reasons why companies use supply chain and logistics recruitment agencies.
If you're wondering, "When should a company hire a recruiter?" the answers often extend beyond a lack of available talent. Recruiters are normally able to fill a vacant position faster because they're typically better prepared to overcome a candidate's objections to changing employers. If you need to fill a position quickly, working with a recruiter is probably the right move for your company.
What Does a Recruiter Do?
Recruitment agencies make finding candidates for vacancies easier, quicker and more efficient because your hiring needs are at the top of their agendas. Knowing your company, assessing your needs, staying up-to-date with the positions you need to fill and seeking out the perfect passive and active talents to meet your requirements are the tasks that recruiters focus on to bring you successful staff in a streamlined way. Using efficient Retained, Contingency and hybrid recruitment methods, the right recruiter can make all the difference.
9 Benefits Of Using A Supply Chain Recruiting Agency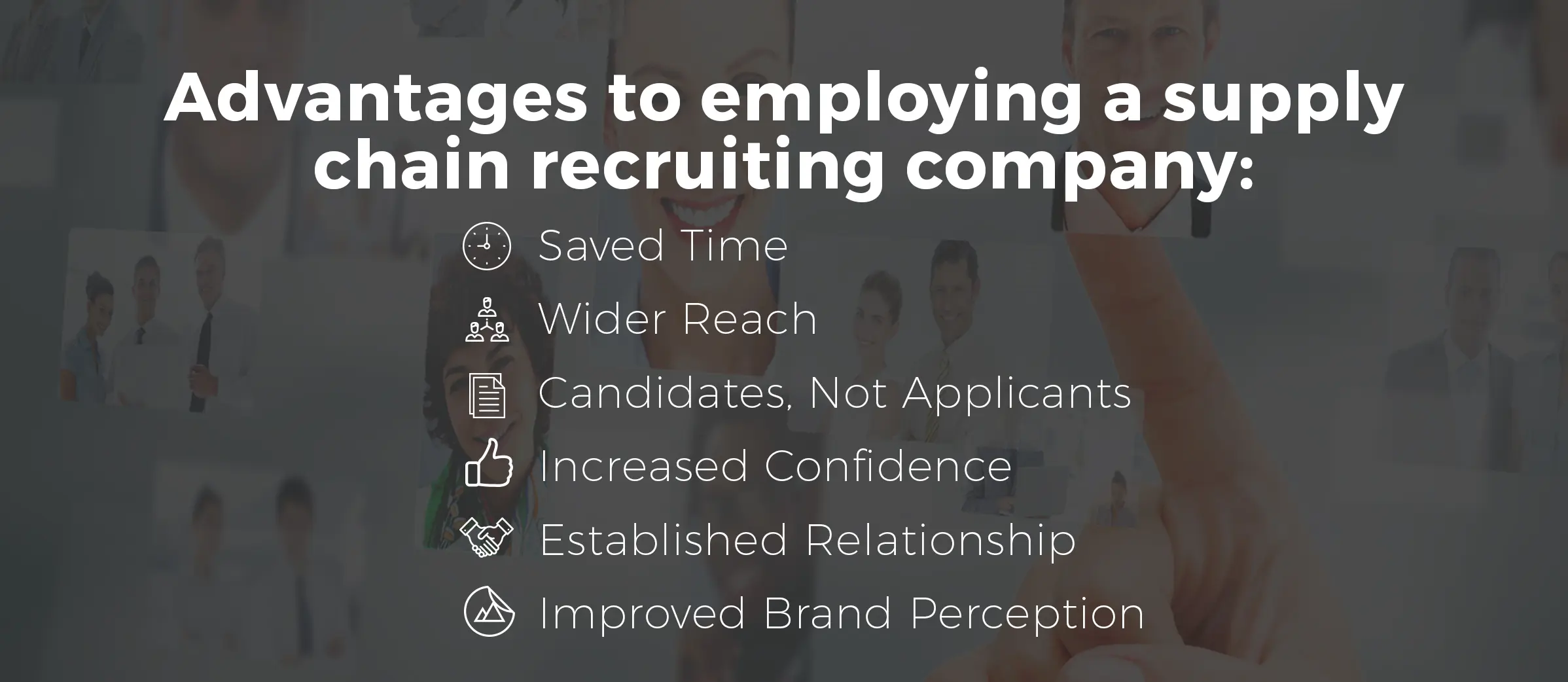 The advantages of recruitment agencies for employers competing in the supply chain discipline are numerous and give you a leg up in your companies' head hunting. Here are 9 benefits of hiring a recruiting agency:
1. Saved Time
Using a supply chain recruiter saves you time because the recruiter manages the hiring process from beginning to end, freeing up your employees to do other things. From creating job descriptions to reaching out to candidates to fill your vacant positions, a supply chain recruiter handles it all. Using a supply chain recruiter places the right people in front of you instead of unqualified individuals. It will also limit the amount of time spent interviewing prospects because your recruiter will have already weeded out the candidates who lack the credentials to fill an available job.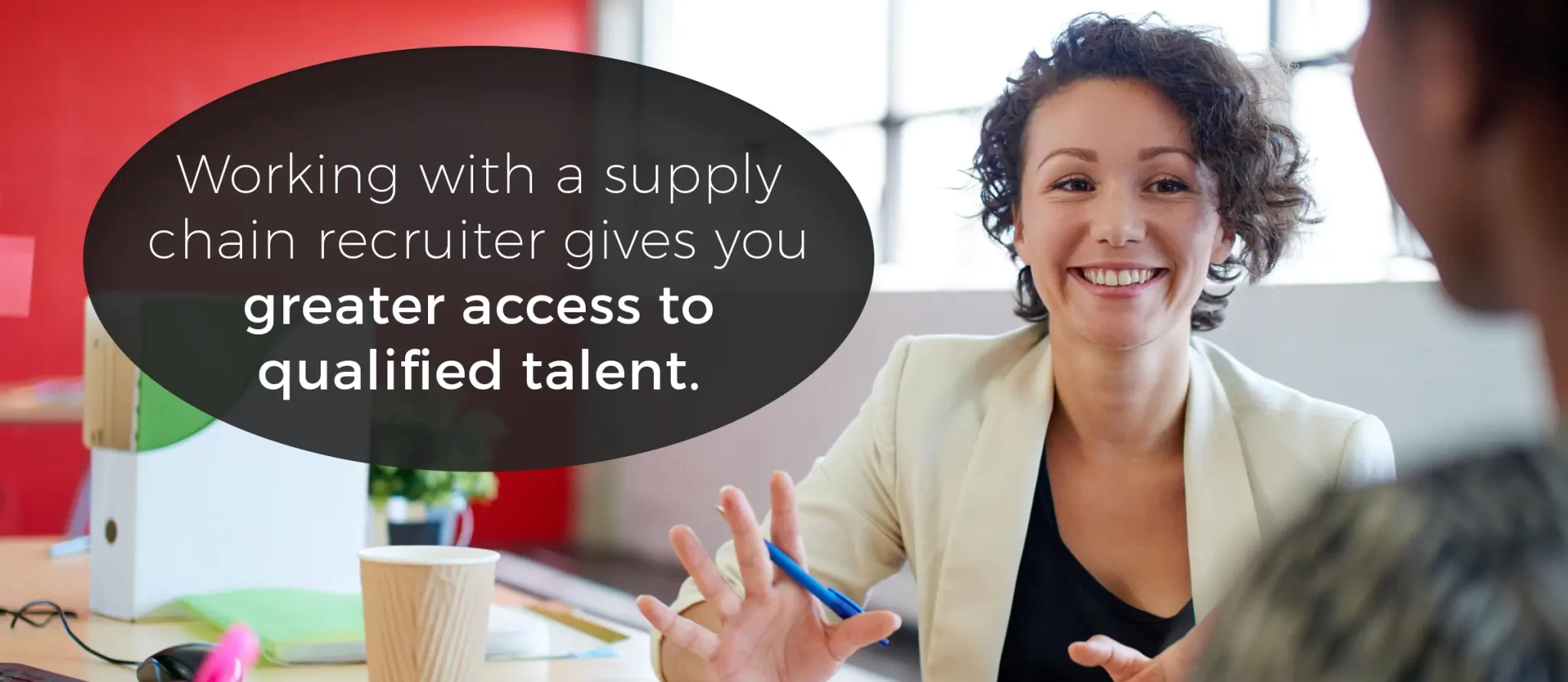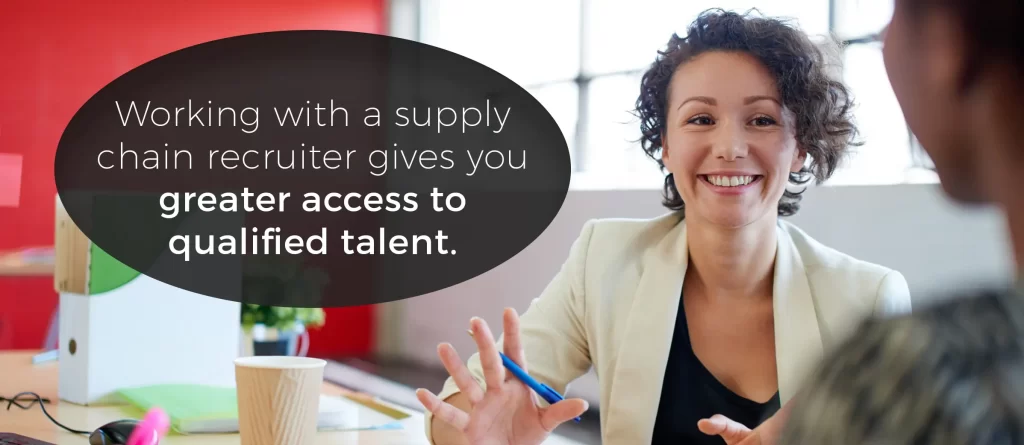 2. Wider Reach
When you work with a supply chain recruiter, it widens your reach. It gives you greater access to qualified talent, including many professionals who currently work for your competitors. An established, reputable recruiter will have access to a large database of individuals, which has taken years to create. A recruiter can draw from the database and identify prospective employees looking for new challenges and opportunities quickly.
An experienced recruiter understands both the obvious and subtle differences between different kinds of job candidates and knows how to approach them. Active job candidates comprise approximately 25 percent of the gainfully employed workforce in the United States. People don't always begin to actively seek new employment opportunities because they've lost their jobs. Some job seekers are motivated to look for new opportunities because they're worried that their current employer is unstable and may downsize or go out of business, while others search for new employment because they want to take on more responsibility.
Passive job candidates make up about 60 percent of the American workforce. A passive candidate is an individual who is currently employed and not searching for a new position. Even though passive candidates are not looking for new opportunities, however, it doesn't mean they're not interested in discussing them. In fact, the majority of passive job candidates are open to talking with a recruiter.
Proactive candidate sourcing is generally the most effective way to get passive candidates interested in making a change in employment. Working with a supply chain recruiter gives you access to both active and passive candidates. It will also introduce your company to the subset of passive workers who are considered super passive. While super passive candidates are content in their current roles and uninterested in a new job at this time, a recruiter can still establish a relationship with them and speak with them when an opportunity would make sense for them to discuss.
Learn More About Our Recruiting Services
3. Candidates, Not Applicants
The hiring process involves several steps that are vital to hiring the right people. When you work with a supply chain recruiter, your recruiter will conduct preliminary interviews to see if applicants have the skills, talents and experiences listed on their resumes. Your recruiter will also see if an applicant's work ethic and personality will fit your company's culture.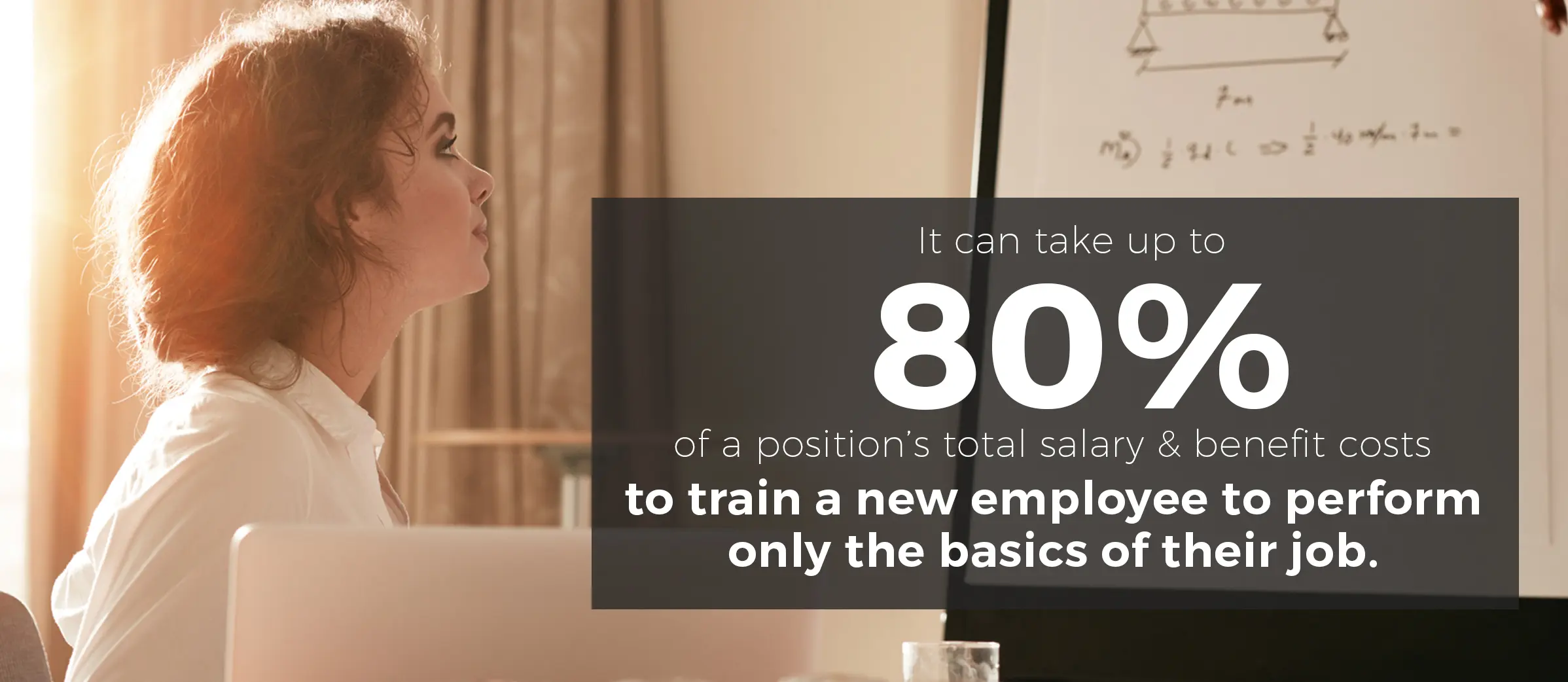 In general, it can take up to 80 percent of a position's total salary and benefit costs to train a new employee to perform only the basics of their job. When someone leaves your company, it can cost up to 200 percent of the same costs to bring in a replacement. The statistics underscore the importance of finding the right people to fill your open positions, as well as the importance of interviewing qualified, pre-screened candidates instead of applicants who haven't been fully vetted.
4. Increased Confidence
The prospects you'll eventually interview will have already undergone a comprehensive screening process and at least one interview with your supply chain recruiter, so you'll have greater confidence with your final hiring decisions. Your chances of filling positions with the right people increase when you use a recruiter, which can maximize your chance for success.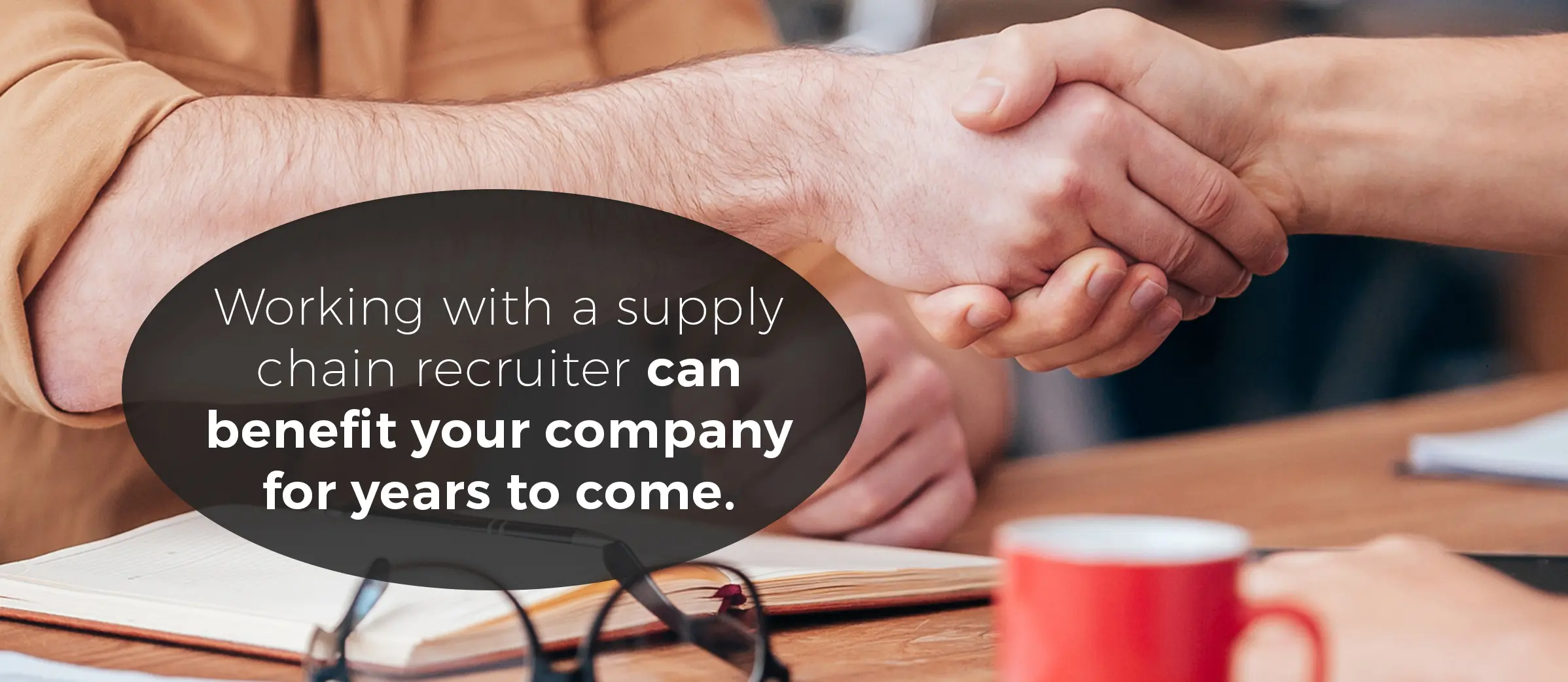 5. Established Relationship
If you choose to work with a supply chain recruiter, you're establishing a relationship with an industry partner that can benefit your company for years to come.
6. Improved Brand Perception
The more you work with a supply chain recruiter, the more familiar the recruiter will become with your company's culture and key executives. Your recruiter will gain a real feel for what it's like to work within your organization on a daily basis. They can present your company as a preferred employer, which can help improve the way prospective employees perceive your brand. If a prospect sees something negative about your business on social media or hears something negative from a former employee and is reluctant to work for you, your recruiter can clarify the misunderstanding.
Learn More About Our Recruiting Services
7. Market Knowledge
Supply chain recruitment agencies like Optimum Supply Chain Recruiters have a large network of available talent. Whether candidates are active, passive or hidden, we know where they are and how to contact them about opportunities within your organization. Having been a supply chain recruiter for over 75 years, we know your industry and how to talk to supply chain managers and executives in their language.
When you work with us for your hiring needs in the logistics discipline, we'll serve as your valued partner to recruit the talent that's right for your organization.
8. Improve Your Brand Image
With the supply chain discipline suffering from a prolonged talent shortage, many job candidates have their pick of places to work. Getting the word out about what makes your company special can go a long way toward convincing talent that your organization is the employer of choice. The recruiter you hire will act as a brand ambassador of sorts who will introduce your company to candidates in the most favorable light possible. Even if this doesn't convince a given individual to join your team right now, your recruiter's words may make your company memorable when the person is looking for a new position in the future.
9. Avoid Lost Revenue
The recruiters at OptimumSCR are experts at finding talent in the supply chain and logistics discipline. By using us to fill your open management and executive positions, we'll save you time and money. We already know where to look for the candidates you want to meet, and we know how to get in touch with them, meaning we're not starting from scratch when we recruit talent for your company.
Some studies indicate that a candidate can generate as much as three to five times their yearly salary in value for their employers. Since recruiters are generally able to fill positions faster, we can save you money and time and help you avoid losing revenue when you use us for your supply chain hiring needs.
To learn more about the benefits of working with us, contact Optimum Supply Chain Recruiters today.