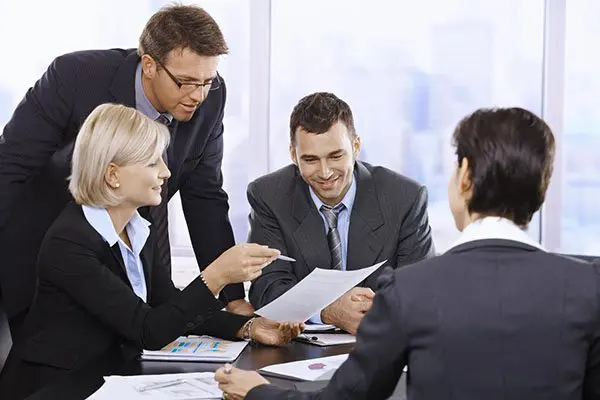 Table of Contents:
Procurement Resume Tips
Supply and demand is the ultimate goal and essential driver of any company in the supply chain and logistics discipline — and making sure products make it to users, customers and consumers in a timely, efficient, satisfactory and cost-effective manner is crucial to the overall success of a company. Individuals who hope to enter and succeed must possess exemplary skills in time management, communication, organization, multi-tasking, attention to detail, dedication and responsibility to contribute to the smooth operability of the supply chain during every step. In the procurement department, which oversees and controls every aspect of product purchasing processes and progress, these skills are especially critical. When you're applying for a position, you'll need to make sure you play up your strengths and qualifications in the proper way.
Wondering what you should list as your purchasing resume objective and how to structure the document for your best chance of obtaining employment? Here are some procurement resume tips to help you with the development process.
What to Put on Your Procurement Resume
When writing any resume, it's important to do your utmost to highlight your relevant experience, best attributes and abilities, most challenging or inspiring responsibilities, most impressive achievements and accomplishments, and any evidence of upward progress and promotions in your previous career experience. These points are especially critical in your purchasing resume because readers and recruiters are looking for candidates with specialized, extensive experience and exemplary capabilities.
However, procurement careers are driven toward results, so make sure to avoid writing your resume too egocentrically. Rather than focusing only on your skills, experience and accomplishments, adjust your language to reflect how those attributes have been effective in facilitating the success of previous companies and departments. With each point, include a solid example of connected results, including cost savings, supplier quality improvements and supplier base expansions. Don't be afraid to back up your bullet points with numbers — your readers will be impressed by savings amounts and tallies of contract negotiations because these figures show them the value of your skills rather than just the implications.
Because showcasing results is always your aim, you should also do your best to employ positive, action-based language. Don't just say you "administered," "consulted," "coordinated" or "implemented" — turn those responsibilities into palpable results by incorporating strong words like "improved," "increased," "saved" or "reduced" as much as possible. This is the kind of language procurement recruiters want to see — because they portray you as hands-on and ready to take action.
How Should Your Procurement Resume Look?
When it comes to grabbing attention and highlighting your best attributes, layout is just as important as content. Your readers will pay attention to the beginning of the document and scan the page for impressive features, so make sure they pop. If your resume is too dense, too wordy, disorganized and poorly formatted — or all your most notable achievements are at the bottom — you're less likely to end up in the interview pile.
Here is a purchasing resume sample layout to help you organize your information effectively:
Executive Summary:
Begin your resume with a brief profile highlighting your most impressive skills and qualifications, including tertiary education, industry-specific experience, sector-specific background and time spent working in the relevant discipline.
Core Qualifications:
A bulleted section listing specific relevant roles and qualifications — such as process optimization or production planning — will highlight your capabilities.
Professional Experience:

Include your most relevant work experiences from most recent to most distant. Remember to use the actionable language above and describe specific results.

Education: If you possess an MBA or function-specific degree, your education section can come earlier in the resume, but if not, your professional experience should remain at the forefront.
Remember to use your layout to highlight your most important attributes, and pay special attention to results-driven quantifiable data in your procurement resume. Happy hunting!