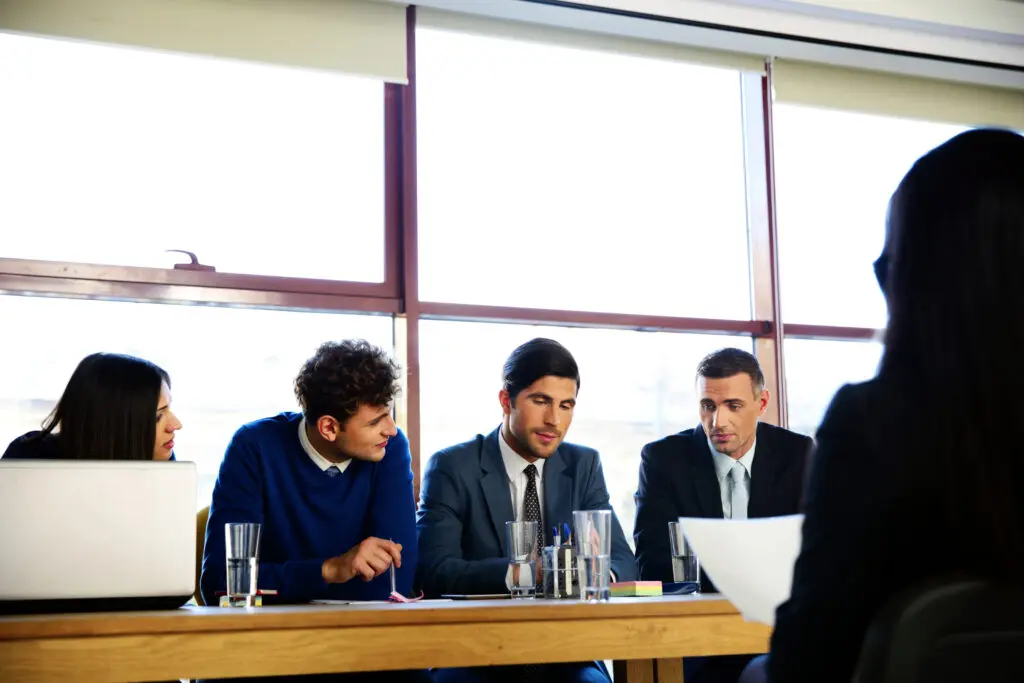 Table of Contents
Recruiting and hiring the right candidates for your open positions is a challenge shared by many human resources professionals today. Vetting your candidates leads to greater success in long-term hiring and retention when you understand the benefits and techniques involved in the process.
The Importance of Vetting a Candidate
Thoroughly vetting each candidate for a position helps winnow the pool of potential hires to the most qualified candidates for the job. By effectively aligning your candidates' skill sets with organizational roles, you also increase your new hires' chances of being valuable to achieving business objectives.
The Vetting Process
During the vetting process, you'll carry out due diligence to verify a candidate's information, including:
Education: Confirming an applicant's education or certifications is essential to knowing their skill sets and complying with regulatory authorities in some industries and disciplines.
Experience: Speaking with past supervisors and peers allows you to form a complete picture of a candidate's performance and ethics.
Criminal records: Verifying a candidate's criminal history is essential for some positions requiring government clearances or close contact with minors.
Tips for Effective Job Candidate Vetting
Designing a plan to vet your candidates increases the chances of attracting and retaining high-quality talent for your organization. Consider incorporating one or more of the tips below into your vetting strategies for the greatest success.
Craft a Comprehensive Job Description
Your job description should accurately portray the position's responsibilities and duties using language compelling to many job seekers. Teams benefit from the varied perspectives you receive when working with a diverse group of individuals. You want to appeal to candidates from a large pool to increase your chances of better-performing teams and position your business as a leader in inclusivity.
Take a Technology-Driven Approach
Many software applications exist to identify candidates whose skills align with job descriptions. Blind sorting via technology also supports your initiatives on inclusion and diversity by reducing inherent biases that could occur with human interpretation.
Assessment tests are another technology tool valuable for separating the wheat from the chaff. Once a candidate's application materials clear software sorting, invite them to demonstrate their skills by passing relevant topic exams.
Develop an Interview Plan
After you've narrowed your pool of potential candidates through the screening processes above, the next step is to identify the candidates with the highest potential by determining who deserves a more in-depth interview.
Consider using phone calls or video chats with just a few introductory questions as a pre-interview designed to gauge if the candidate is the right fit for your business. You then save your valuable time for more thorough interviews with a smaller pool of well-qualified applicants.
Keep Your Process Consistent
After you've created your step-by-step vetting process, it's essential to follow it with every applicant. Doing so keeps your methods objective and fair and allows you to pinpoint what may need adjusting for better results.
Delegate Vetting to a Professional Partner
When you're recruiting in the supply chain discipline, the experts at Optimum Supply Chain Recruiters maximize your time and money for peak success. Our executive search program handles initial candidate vetting so you can focus on more strategic business decisions. We'll forward only those applicants most qualified to join your team, better positioning you to attract and retain optimal talent. Contact us online today, and we'll find the perfect candidate for you!